With stores already stocked with spring's newest nail polish collections, it comes as no surprise that glitter has maintained it's popular presence. With styles such as accent and ombre nails becoming "old news," what's next on the horizon? My money's on nail polish jewelry!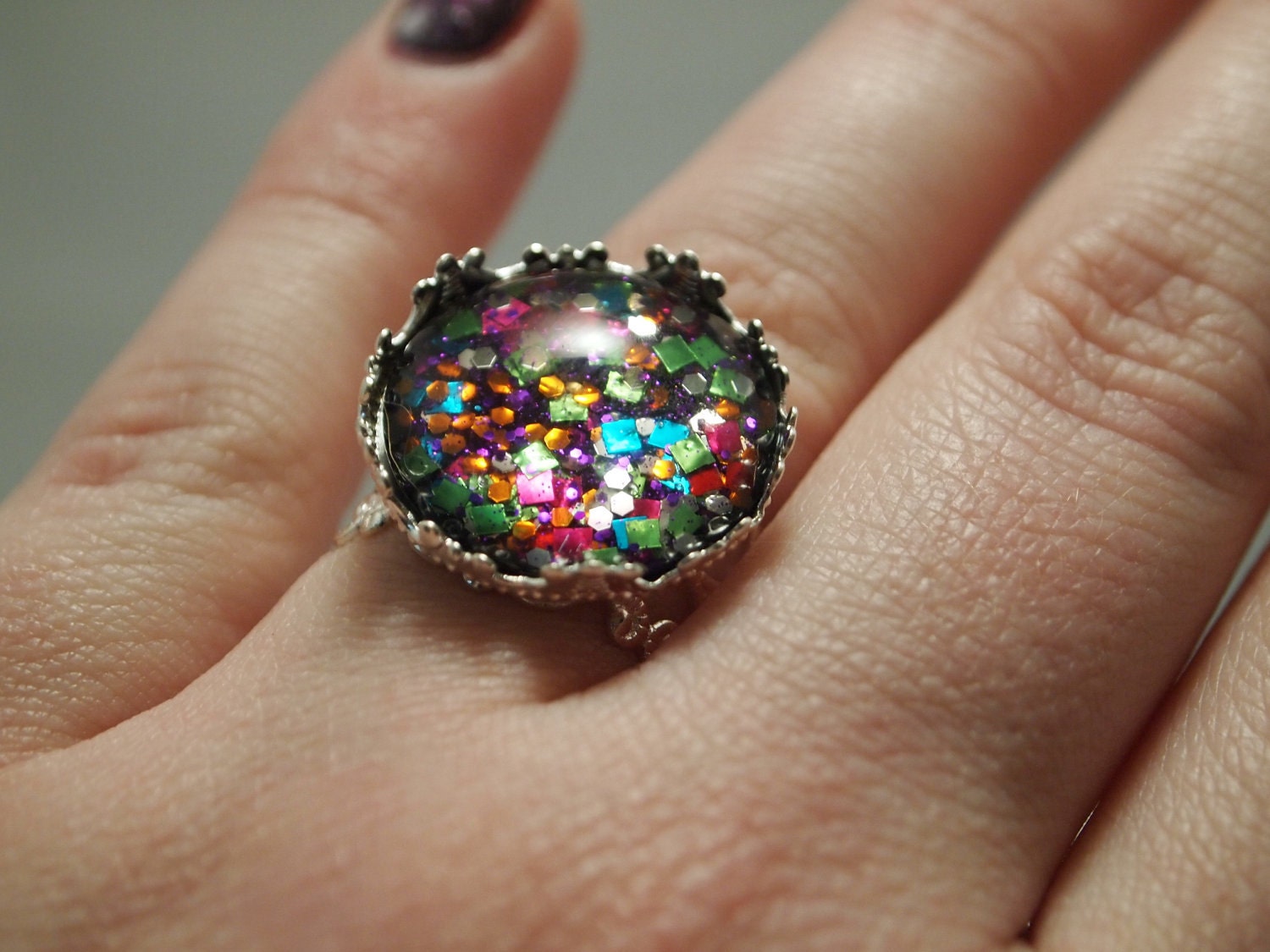 Original Source: Etsy
I love how the bubbled glass enhances and magnifies the polish detail, and gives it something a little more special. However, I also admire the image below, which is easily achieved by painting a flat ring face with a few coats of polish. I already have a few rings in my collection that I'm thinking of turning.
Maybe this weekend solicits a trip to the craft store for
marbles
and finger ring blanks to assemble my own creations. What are your thoughts on nail polish rings? Do you enjoy making your own jewelry, or prefer to buy the end product?